Best Gifts to Personalize for the Holidays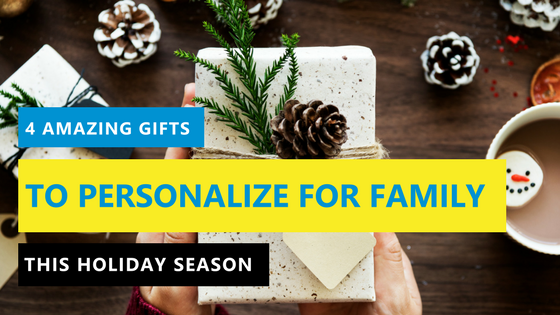 The best gifts are the ones that take time, effort and thought. Showing someone the you really considered what they're interests are is what really grabs the heart. So, during this season of giving, we offer you our most thoughtful personalized gifts.
Without any further ado our top custom gifts are:
Comfy Robes for couples and single dwellers
Choose between our plush and checkered robes. Our plush robes are 100% polyester microfleece. Where our checkered robes are 100% cotton and textured. Both robes have a spa feel with a luxurious shawl collar, belt and two deep pockets. Robes are best personalized with names, monograms or titles like "bride". You really can't wrong with either one.
Personalization Location: Left Chest, Right Chest, Back, Left Arm, Right Arm
Cozy Blankets for cuddling up on the coach
A custom blanket is something your loved one will use often. And, a beautiful embroidered message or printed name will remind them of you. We have over 10 options when it comes to blankets. They're all cozy and they come in several different colors and styles. We have, plush, fleece, sweatshirt blankets, solid colors, prints, picnic blankets and even blankets with carrying straps. Take a look at our catalog to get all of the specifics.
Personalized Aprons for the top chef's and grill master's in your family
Aprons are always fun. A customized apron is something mom will love to wear when cooking big meals and what dad will be proud of while on the grill. If you have caterers, bakers or servers in the family this would be a great way to show your support of their businesses. Print nicknames, phrases and business logos right on the front. Of course, we have several colors and styles. Choose the one that speaks to you.
This is the classic option. Have you ever saw a shirt that would be perfect for grandma but the name was wrong? Maybe you call your grandmother nana, Gigi, Yaya or Mawmaw. This is where a custom t-shirt comes in. Customize the font, name and even add a photo. We think it's even more adorable when grandma and grandpa have matching tops.

Shop around our site or stop by the ink shop in West Long Branch. We serve Long Branch, Neptune, Asbury Park, Eatontown, Shrewsbury and all surrounding areas of Monmouth County New Jersey with all of their screen printing and embroidery needs.